We are currently running a group lesson for couples in Banbury at North Oxfordshire Academy for
Salsa / Ceroc / Rumba / Chacha / Jive / Modern Jive and more!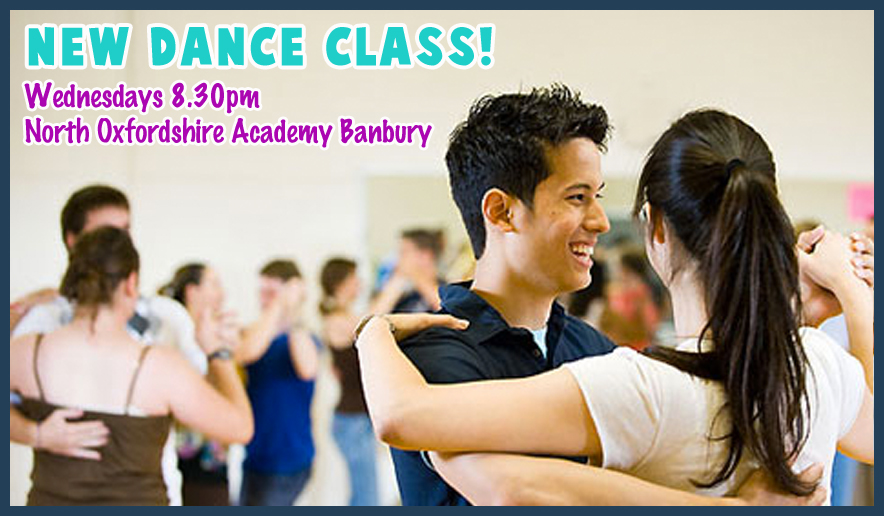 Wednesdays 8.30pm at North Oxfordshire Academy in Banbury.
Book your space at www.bookwhen.com/banburydanceclasses
£10 a couple.
A class for couples to help you learn the basics steps in order to hit the dance floor! The class is a fun way to give you the tools you need to dance to most popular styles of music.
As these are partner dances it is priced per couple. This needn't be boy / girl as long as one of you is prepared to take the lead, so if you can't persuade your real-life partner a friend will be just as fun!
I have been teaching couples how to dance for nearly 10 years, specialising in Wedding dances. From my experience I realise most couples don't want perfect technique but more to be able to quickly pick up the basics to be confident on the dance floor and to look great quickly! The class teaches technique and how to lead and follow, but the emphasis is on having fun whilst keeping fit! This class is run in conjunction with my other school Banbury Dance Classes and will follow the popular CLUB-FIT class which ends at 8.30pm.