Why not consider our other services along with your dance lessons ……
Track Mixing
We have more and more couples deciding to use more than one track in their first dance. Some want a slow song leading into something more up tempo, and some want a whole medley of songs mixed together. Some couples simply want their song cut a little shorter too to a manageable 3 minutes or so.
This is why we are happy to offer track mixing!
A simple cut, or edit of 2 songs is FREE and included in your lesson cost!
For more complicated mixes, our rates are very reasonable – just ask us for a quote for your songs. An average 3 – 4 song mix would be £20 – £30 but we've recently had a bride asking for a 20 song mix which wasn't much more. – See the youtube clip here!
We use up to the minute software and the tracks are mixed by a professional musician.
So now you don't have to decide between music styles – use them all in a perfect 3 minute mix!
We are also very happy to email this to you if you are not local to one of our teachers.
Children's Entertainment
Along with our sister company Come To My Party we are now offering a range of children's entertainment for your wedding. Choices include balloon modelling, craft activities, glitter tattoos, face paints and even dancing and games if there is room.
Balloon Modelling
Why not use our balloon modeller (in conduction with our sister company Come To My Party) for a walkabout at your reception. The balloons will guarantee to impress and provide an unusual and fun talking point. A 2 hour walkabout service starts from £150 and will keep both adults and children entertained throughout the evening!
We use a lot of hairbands to attach the designs providing elegant and quirky 'fascinators' and a lot of the designs are wearable making for some great photos!
We can also provide pre-made sculptures and decor – check out our fun brides and grooms below! ( we always make sure dress and hair colour is matched as much as we can!)
See our balloon twisting page for more info and pictures!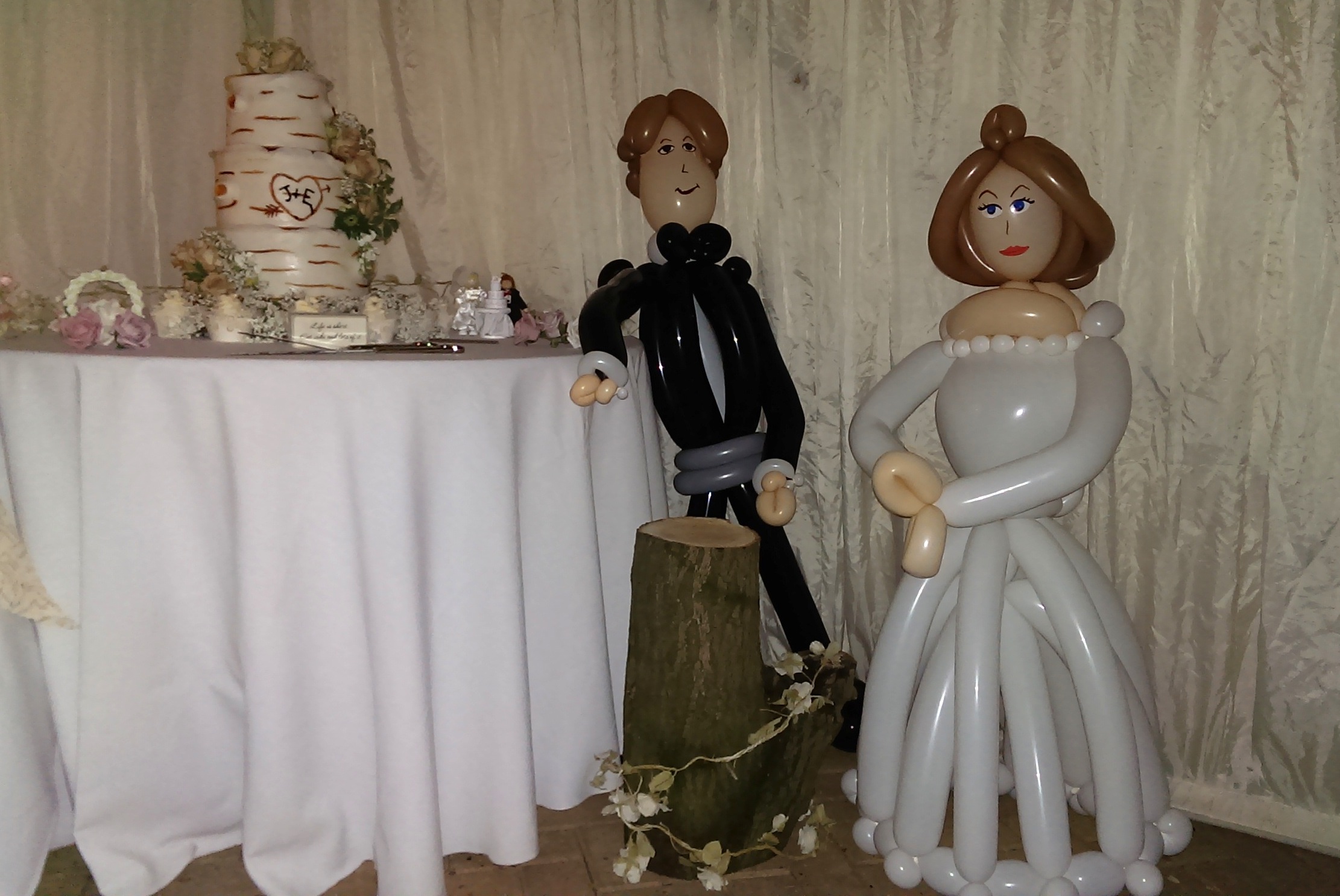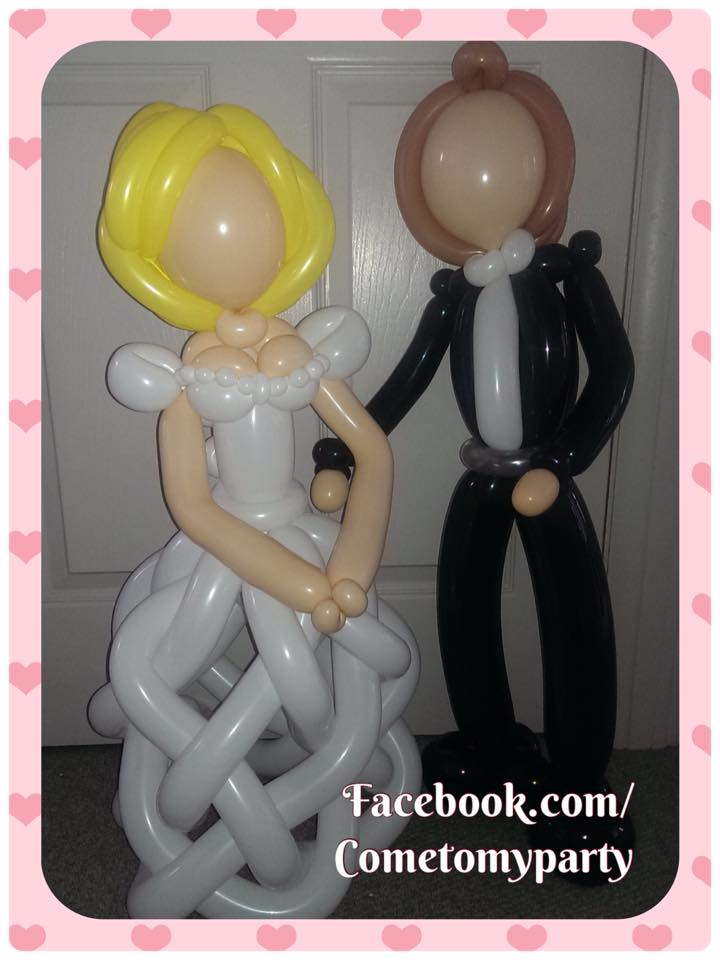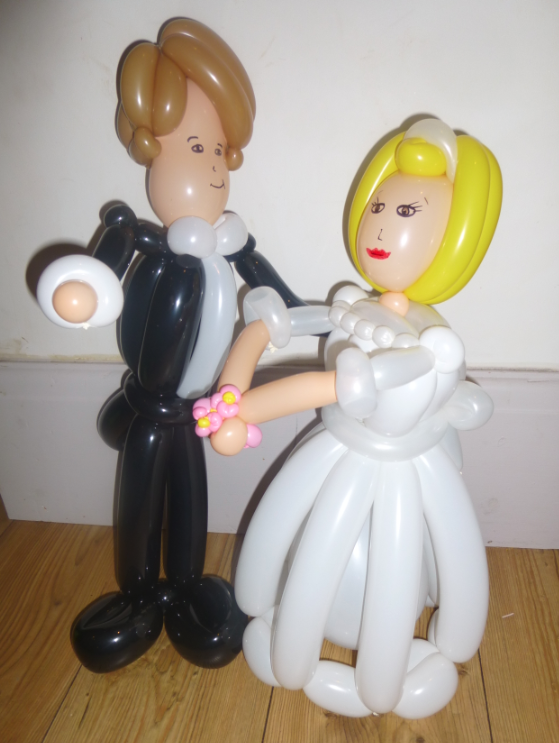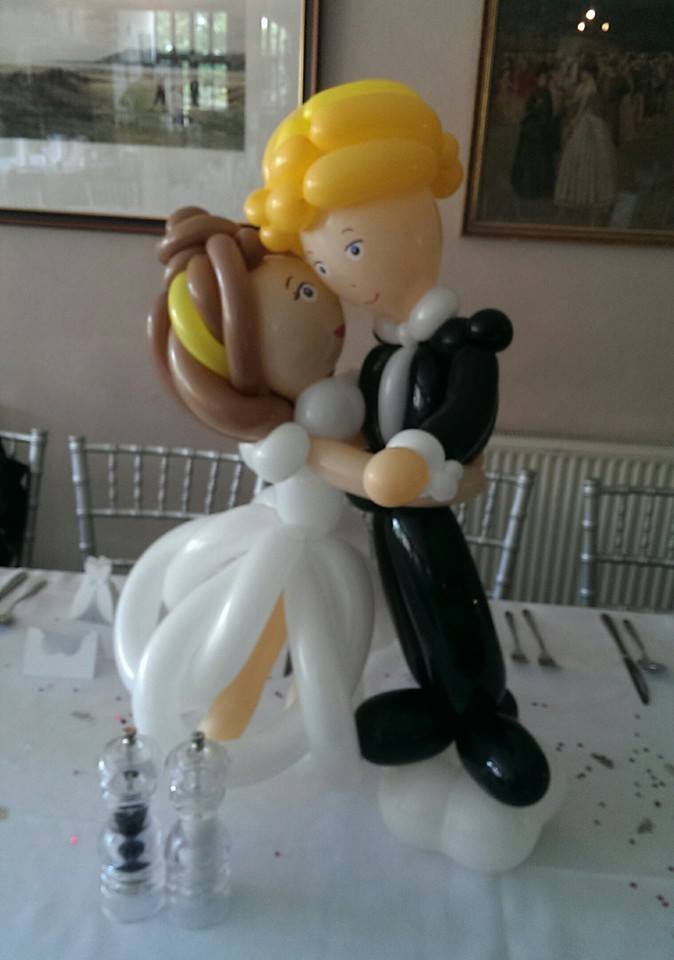 Acoustic Duo
Check out our acoustic duo Applejack who are happy to learn and play your first dance song. Beautiful piano vocal music with a real range of styles.