Seated dance classes for care homes
At Take The Floor we truly believe anyone can dance! Therefore we also offer Golden Age Dance Classes! These seated dance classes are ideal for Care Homes and Social Clubs for those in their Golden years! The classes are ideal for those in wheelchairs, with dementia or simply those who once loved to dance but now find mobility more of an issue.
The class includes lots of props such as scarves, lights, giant globes, feathers, giant elastics and lots more to keep the class engaged with lots of variety. The music is also intended to stimulate happy memories with songs from the 40s – 70s in a mix of styles. Participants regularly light up when they realise that they can remember the verse or chorus of a song which is delightful to be a part of!
Your teacher Kerry is bright and engaging and genuinely interested in bringing out the individuality of the participants. The classes are great fun and the music is enjoyed as much as the exercise!
Classes are also suitable for mixed abilities and can be adapted very easily to suit the environment or class. 
Please get in touch to find out more!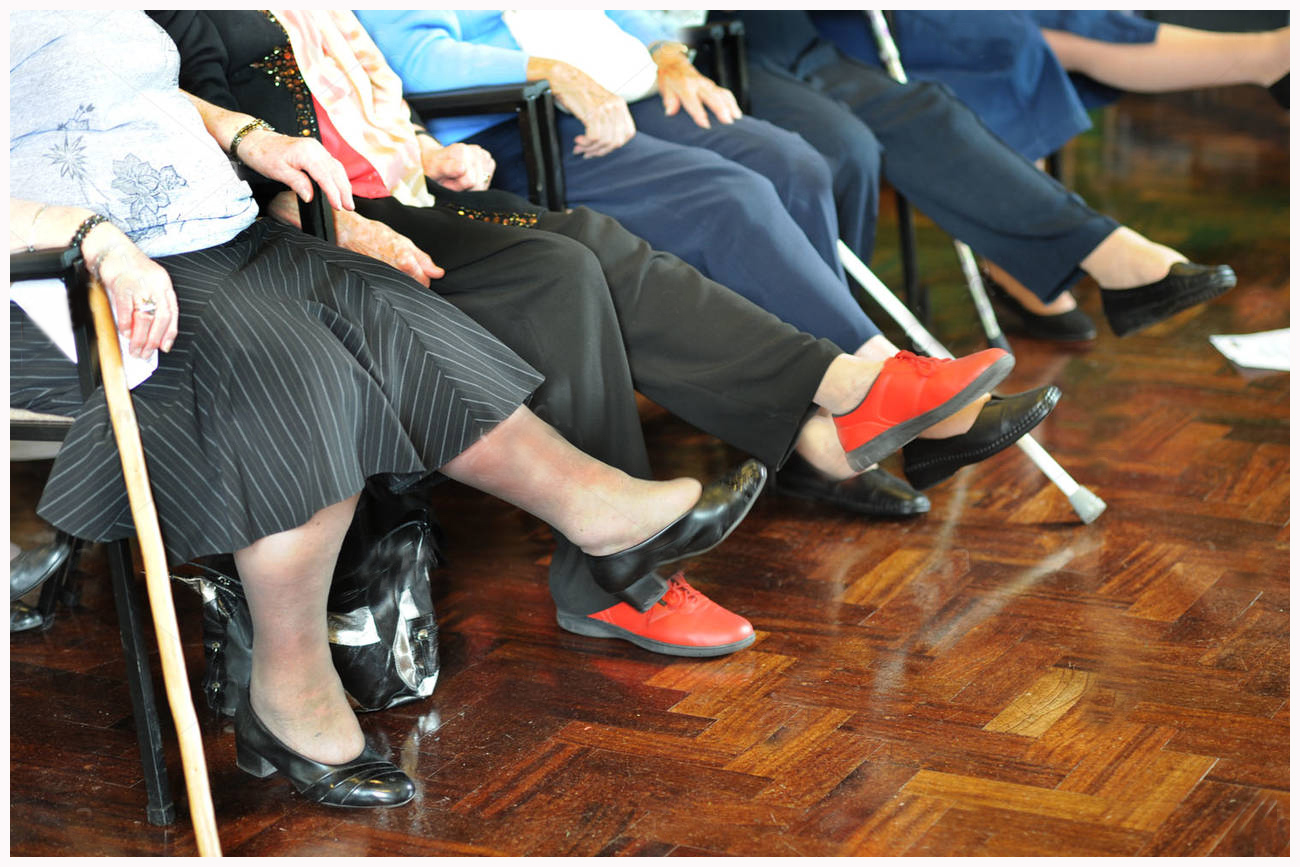 Previous Care homes we have worked in include Banbury Heights, Larkrise, Churchill Retirement Living, Julie Richardson amongst others!
We can also provide tea dances suitable for mixed levels of ability – these encourage singalongs, clapping, and swaying as well as those who are able or wish to dance. We also have been known to whisk a chair around the floor in a waltz to make sure all are involved who want to!