Hen Party dance workshop class! Or Stag's dance lesson
Kick start your night by learning a funky routine to your favourite song!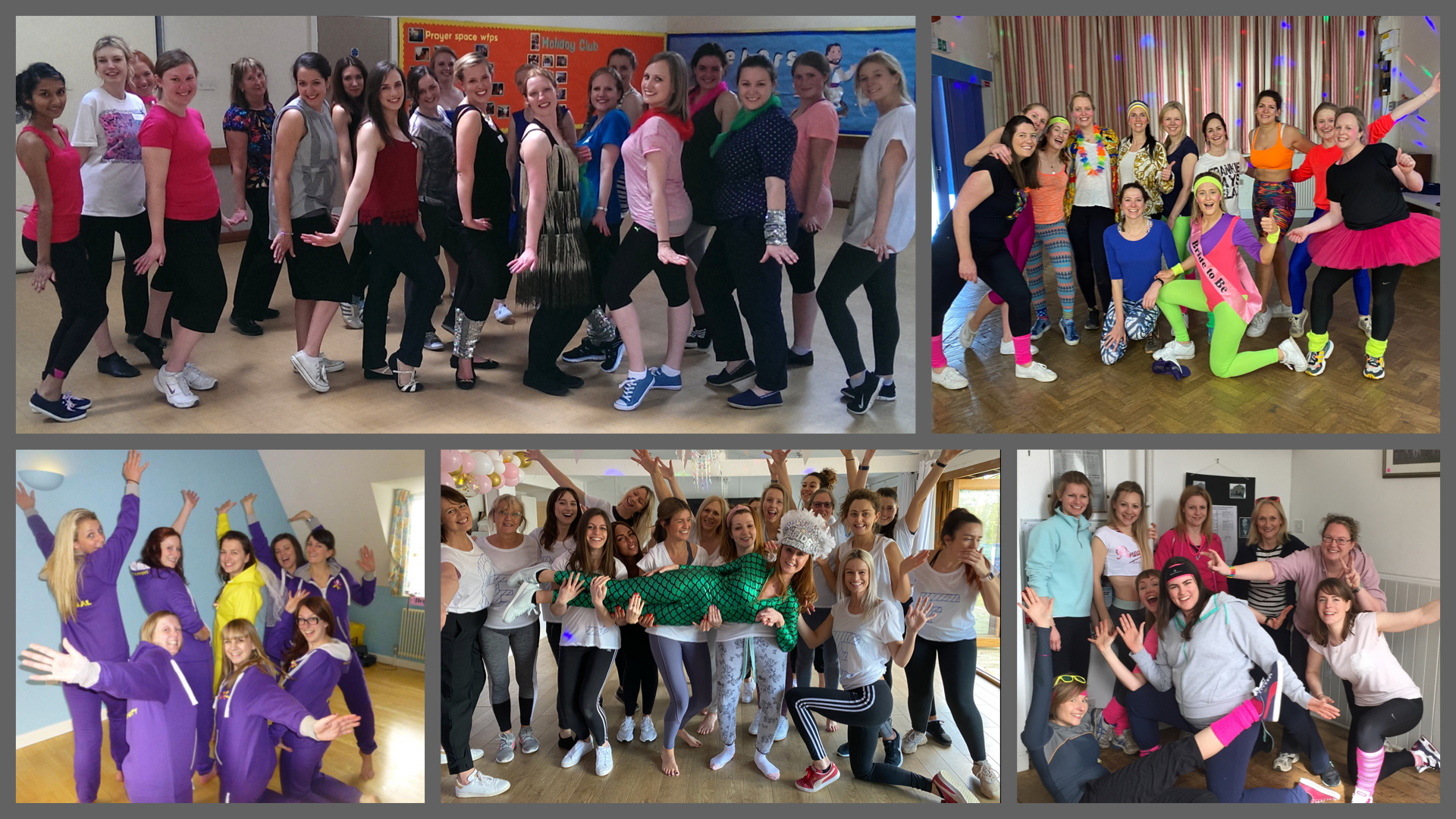 We can theme your hen party dance routine to most styles. Popular routines and themes include 80s, street dance, salsa, burlesque ( with props such as gloves etc), Charleston, chacha, musicals and lots more!
We start with a fun dance warm-up; play some dancing games to get you in the party mood; then crack on with your routine. Dress up accessories are available and we are happy to film it for you using your cameras at the end. We also provide a complimentary bottle of bubbly for breather time!
Styles include street dance, hiphop, salsa, disco, line dance, bollywood, broadway, burlesque or something a little different – why not re-create your favourite pop video!?
The workshops are also a great way to break the ice if not all the group know each other.
See a video of one of our hen parties here!
Prices vary according to number of hens, distance and length of party (typically one and a half to two hours). Please contact us for a quote. Typically 10 hens within 20 mile radius of us is £150.
We mix the tracks for you too!!
Most groups like to mix up a few of the bride or groom's favourite songs, and we can mix 2 – 3 songs included in the price, or a massive mix for not much more. Let us know your ideas!
Stags…This is not just a girls event!…….
Check out the video of the routine by best man Billy and the Ushers!
The rehearsal…..
…and the performance at the wedding!
Perform at the Wedding!
Here is another group of hens who then performed their hen weekend dance workshop at the wedding! They looked great!
A Dance Workshop is a great addition to your hen or stag weekend!
Whether you use your routine to showpiece at the wedding, hit the club with later, video for posterity, or simply to have fun with; a dance routine designed specifically for your group will be sure to start the proceedings with lots of laughter and good times!
A typical price for a 90 minutes – 2 hour workshop is £150 plus possible travel costs. This includes mixing your tracks, a routine specifically choreographed for you, a dance workshop including a break for bubbly and accessories if applicable. Please get in touch to find out more letting us know your ideas, location date and no. of people.